A.R. & MUSIC
@kaipa71 팔로우하기
A B C D E F G H I J K L M N O P Q R S T U V W X Y Z eTc
글 수 1,905
추천 수 : 1 / 0
조회 수 : 13608
2014.01.20 (16:47:35)
Ratings:
ARTIST:
Camel
ALBUM TITLE:
On the Road 1981
YEAR:
1981
COUNTRY:
UK
GENRE:
.
LABEL:
.
TRACKS:
Never Let Go 7:03
Song Within A Song 7:20
Lunar Sea 10:50
City Life 4:43
Nude 0:27
Drafted 3:55
Docks 4:06
Beached 3:44
Landscapes 3:22
Changing Places 3:32
Reflections 2:24
Captured 3:19
The Last Farewell 4:05
MUSICIANS:
Colin Bass – Bass, Vocals
Andy Latimer – Flute, Guitar, Vocals
Jan Schelhaas – Keyboards
Kit Watkins – Flute, Keyboards
Andy Ward – Drums
원본출처: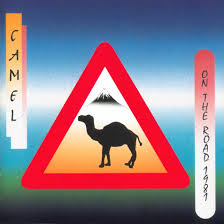 커버에서 냄새가 나듯 Nude 앨범 전곡이 담긴 라이브 음원입니다. 피터 바든스 시절에 비해 간과되고 있지만 카멜은 어떤 시기에서도 연주력이 문제되었던 적이 없어요. 이 시기도 마찬가지입니다. 심포닉한 합주 부분과 레이티머 특유의 서정적인 기타 독주가 잘 뒤섞인 좋은 라이브 입니다.